Excursion La Ruta del Son / The Way of Son Tour (optional)
Visit to La casa de la Trova Santiaguera, cradle of typical Cuban music and strong inspiration for the birth of the Buena Vista Social Club. Among his famous visitors have been Paul McCartney, Rihanna and others. You can enjoy drinks and light meals and dance to the rhythm of typical Cuban music.
Time: Wednesday, Nov. 20th from 8pm to 11pm
The service includes: Transfer to and from the hotel, one local drink per person, enjoy the cuban traditional music in the city where the Son Cubano was born.
SANTIAGO COLONIAL excursion (optional)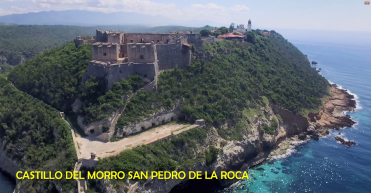 Price: 66.00 CUC
Visit to the Loma de San Juan, scene of the Cuban -North American- Hispanic War. Visit to the Ron Caney Bar (tasting of famous Cuban Rum). Visit to the Colonial Historic Center of Santiago de Cuba with available time for walking (50 minutes). Panoramic tour to the Castillo del Morro San Pedro de la Roca, jewel of Spanish military engineering architecture, declared a World Heritage Site in 1997. Visit to the museum rooms. The property constitutes a historical witness about the Corsican towards the island, our independence struggles and the Hispanic -North American naval battle. The tour also includes a delicious lunch in a restaurant in the city. Finally, a visit to the Santa Ifigenia Cemetery, where our national hero José Martí 's Mausoleum is located. Always with the attention of a specialized guide.